INTERNATIONAL JOURNAL OF CREATIVITY IN MUSIC EDUCATION VOL.9
Vol. 9 of the journal above was published in March 2022. The special issue of vol.9 is titled "Everyone Can Create Music," which centers on the key phrase from the SDGs "No one will be left behind." In this special issue, we focus on fostering "creativity," not on the skill of playing instruments or reading music! This is the philosophy of the journal's publisher, the Institute of Creativity in Music Education. We hope this journal will be of some use to musicians and researchers of various fields.
It is now available on this website as a web journal.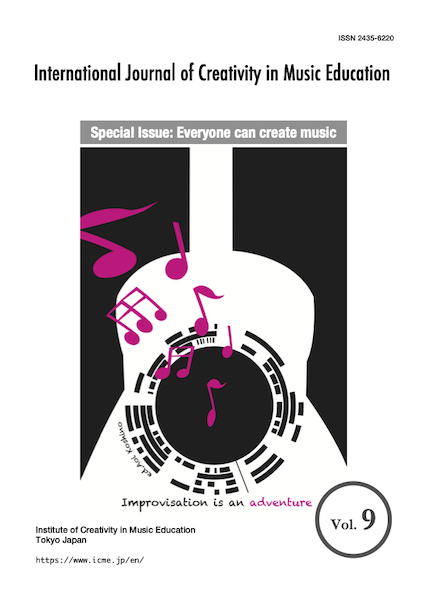 Yukiko Tsubonou
Chief Editor
Executive Director, Institute of Creativity in Music Education